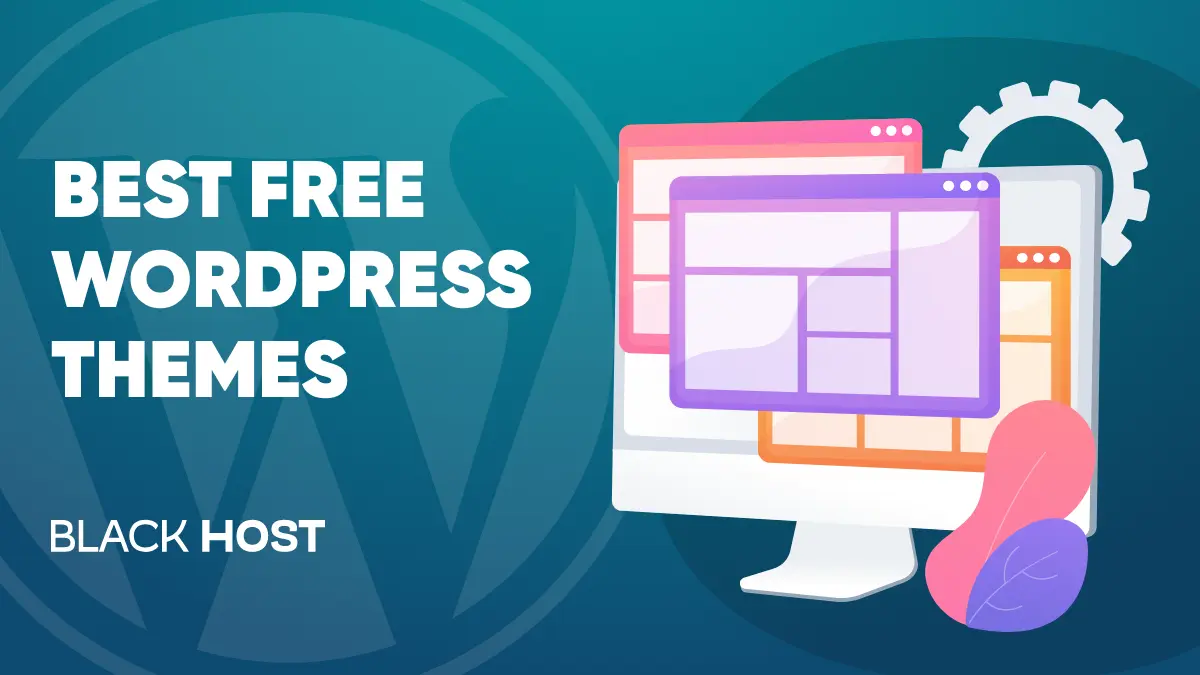 WordPress, trusted by 43 percent of global web users, is the most used Content Management System (CMS). Using WordPress makes the process of creating a website relatively easily, regardless of your technical experience. Especially if you're using WP themes with pre-built websites, plugins, and website builders.
Some fundamental tips can help you choose the right WordPress theme for your project. And we'll list them below:
A WordPress theme must be responsive and lightweight. That will improve not only the website optimization but also the user experience.
You should choose a WordPress theme that has regular updates. Moreover, you should use the latest officially supported WordPress version.
Consider the number of active installations. Keep in mind that the higher the number, the better the theme.
Acknowledge the number of good and bad reviews of the theme. It's a good thing to learn from others' previous experiences, whether it's good or bad.
Don't underestimate the company that is behind the theme. That company's track record should be a huge consideration for you.
Beware of the PHP version required. Many of these free WordPress themes need PHP 5.6 compatibility, and with PHP 8 already in production, you need to stay away from deprecated PHP versions.
And now, let's dive into the most popular free WordPress themes out there.
The Best Free WordPress Themes For 2022
Astra
Active Installations: 1+ million | Last updated: July 25, 2022 | Rating: 5 stars
Astra has 1.2+ million active installations and more than 6500 daily downloads. That must mean something, right? Plus, it gained users' trust with over 4900 top-rated reviews.
This theme created by Brainstorm Force is Gutenberg compatible and has seamless integration with some WordPress tools such as Elementor, BeaverBuilder, WooCommerce, Yoast, etc.
Astra is a lightweight theme (less than 50KB on the frontend), making it fast. Also, it's fully customizable and suitable for different types of projects, including blogs, e-commerce, and business websites.
Zakra
Active Installations: 60,000+ | Last updated: Juny 10, 2022 | Rating: 5 stars
Zakra is a lightweight theme created by ThemeGrill. It has over 50 demo sites and more than 60K happy Zakra theme users.
It's Gutenberg and page builder compatible and fully SEO optimized with the major SEO plugins' support. If you need more help with optimization, check out our WordPress SEO checklist. Zakra offers a multilingual sites option and a WooCommerce integration. That makes it suitable for e-commerce websites but also personal profile projects and blogs.
OceanWP
Active Installations: 700,000+ | Last updated: June 14, 2022 | Rating: 5 stars
Next on the list is the OceanWP theme with over 5000 5-star reviews. It's swift and responsive with excellent SEO practices and unique WooCommerce features that can help you increase conversions. OceanWP is lightweight and extendable, making it suitable for projects such as blogs, WooCommerce stores, big and small company websites, etc.
This theme, created by OceanWP, is requiring a PHP version 7.2 or higher, which is good.
Neve
Active Installations: 300,000+ | Last updated: July 26, 2022 | Rating: 5 stars
Neve is created by Themeisle and has 880 5-stars reviews, which should not be underestimated. It has a mobile-first approach that contributes to the responsive design, and the websites can be loaded in mere seconds. It works perfectly with Gutenberg and the most popular page builders such as Elementor, Div, Beaver Builder, Brizy, etc.
Neve has a minimalist web design and is a lightweight WordPress theme with WooCommerce integration. You can use it on personal portfolio sites, businesses and agencies, blogs, and e-commerce shops.
GeneratePress
Active Installations: 400,000+ | Last updated: February 9, 2022 | Rating: 5 stars
GeneratePress is a lightweight and very customizable theme created by Tom. With this theme, you can easily customize your site's header, colors, typography, etc. It has full compatibility with popular plugins and page builders. Moreover, this WordPress theme offers different features, including sidebar layouts, widget areas, microdata integration, various navigation locations, and navigation colors and presets. GeneratePress takes advantage of Gutenberg and gives control to the user in creating the content. And the 5-star rating is based on over 1200 reviews.
OnePress
Active Installations: 100,000+ | Last updated: July 15, 2022 | Rating: 4.5 stars
OnePress is a WordPress theme trusted by more than 100K active users. Created by FameThemes, this theme is compatible with the latest version of WooCommerce. It's a one-page theme suited for agencies and small businesses, personal and company portfolios, blogs, etc.
Hestia
Active Installations: 100,000+ | Last updated: July 1, 2022 | Rating: 5 stars
Hestia is the second WordPress theme on this list created by Themeisle, and it has more than 100K active installations. Its one-page multipurpose design is suitable for different projects, such as blogs, agencies, small businesses, e-commerce, magazines, and startups. This theme is compatible with WooCommerce and Elementor Page Builder and is responsive, SEO friendly, and Retina ready! And its latest update was just a few days ago, which is excellent.
ColorMag
Active Installations: 100,000+ | Last updated: June 22, 2022 | Rating: 5 stars
ColorMag WP theme has over 1300 5-star reviews and over 100K users. If your project has something with news, magazines, newspapers, blogs, etc., then this is the right theme for you! This theme creator is ThemeGrill, the same creator of the Zakra theme. ColorMag is fully integrated with Elementor Page Builder, which can ease your site's customization. Plus, it has more than 15 ready-to-use starter sites.
Material Design by Google
Active Installations: 1000+ | Last updated: June 30, 2022 | Rating: 4 stars
Material Design theme is an official material theme by Google. Since it was recently released, it has a small number of active installations. Even so, we think that Google did an amazing job. This theme takes full advantage of the block editor's flexibility and the cleanness of the material design. It comes with an additional plugin, Material Design for WordPress, which gives you the ability to build customized material blocks into your post. You can check out the following video to grasp the full potential of this theme.
Sydney
Active Installations: 100,000+ | Last updated: July 18, 2022 | Rating: 5 stars
And last but not least is the Sydney theme created by aThemes. This is a powerful business WordPress theme, fully integrated with Elementor Page Builder. It's a fully responsive and 100% translation-ready theme and has a live customizer where you can preview your changes live.
The Takeaway
There are over 60,000 WordPress plugins out there, and it's normal if you're tempted to use as many as possible. If you need help deciding which plugin to use, here is a list of must-have WordPress plugins to consider. But keep in mind you need to limit the number of plugins on your website. This is due to poor website performance and the risk of compromising your site's security.
We've analyzed the themes above, and we didn't detect any type of malware, so you can safely download any of them. But, if you're worried about your site's security, there are several ways to tell if your theme has malware, such as a white screen of death, popup ads & redirects, constant crashes, or malware warnings.
Almost every theme can be used for any business. The main game changer is the content, i.e., your copy and images, and the website's layout. So, if you're looking for a website design inspo, you can check our post with the best web design trends for 2022 that you must follow! Or alternatively, you can also check the best web design trends for 2021.
Paid or free, WordPress themes require fast and reliable web hosting. Therefore, you can choose our cheap, affordable, and fast WordPress hosting suitable for different projects.